Credit: Original article can be found here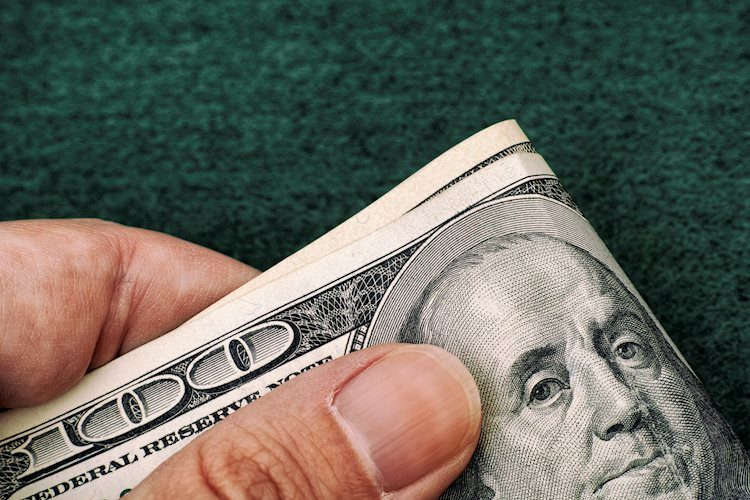 Market Review – 07/12/2019 00:49GMT
Dollar regains traction after blowout U.S. jobs data
The greenback snapped its recent losing streak and regained traction in New York and ended higher against its G4 peers on Friday, except safe-haven Japanese yen after release of robust U.S. jobs data followed by upbeat consumers sentiment data.

Reuters reported U.S. job growth increased by the most in 10 months in November as former striking workers returned to General Motors' payrolls and the healthcare industry stepped up hiring, confirming that the economy remained on a moderate expansion path despite a prolonged manufacturing slump.
The Labor Department's closely watched monthly employment report on Friday showed steady wage gains and the unemployment rate falling back to 3.5%.
Nonfarm payrolls increased by 266,000 jobs last month, with manufacturing recouping all the 43,000 positions lost in October, the government's survey of establishments showed.
Employment growth was also boosted by a gain of 60,200 healthcare workers. That lifted job growth well above its monthly average of 180,000 this year. Economists polled by Reuters had forecast payrolls rising by 180,000 jobs in November. The tight labor market is generating steady wage gains. Average hourly earnings rose seven cents, or 0.2%, after increasing 0.4% in October. Wages rose 3.1% in November from 3.2% in October.
Reuters reported University of Michigan surveys of consumers sentiment prelim Dec 99.2 (consensus 97.0) vs final Nov 96.8.

Versus the Japanese yen, dollar met renewed selling at 108.78 at Asian open and fell to 108.66. Despite rebounding briefly to 108.75 ahead of European open, the pair then fell to 108.53 at New York open on active safe-haven jpy buying. However, the pair quickly jumped to 108.91 on robust U.S. jobs data before erasing intra-day gain due to negative U.S.-China trade comments from U.S. National Economic Council, Larry Kudlow as well as retreat in U.S. Treasury yields, price later hit session lows of 108.53 ahead of New York close.

White House economic adviser Larry Kudlow said on Friday that the Dec. 15 deadline remains important when it comes to a new round of U.S. tariffs set to kick in on Chinese goods. "There's no arbitrary deadline here … but that fact remains December 15 is a very important date with respect to a no go or go on tariffs," he told CNBC. "It's going to be totally up to POTUS. But December 15th is an important date."

Although the single currency moved narrowly in Asia and edged up to 1.1109 in European morning, failure to penetrate Wednesday's 4-week high at 1.1115 triggered profit-taking and intra-day fall accelerated at New York open and price later hit session lows at 1.1041 on renewed usd's strength due to upbeat U.S. jobs data before stabilising, price last traded at 1.1057 near the close.

The British pound moved sideways and renewed selling emerged at 1.3165 in Asia and then fell to +1.3112+ in European morning on cross-selling in sterling. Despite rebounding to 1.3150, cable then dropped to session lows at 1.3100 in New York on buying in usd before recovering strongly to 1.3142 ahead of the close.

British Prime Minister Boris Johnson holds a 12-point lead over the opposition Labour Party, narrowing from two weeks ago, an Ipsos MORI poll for the Evening Standard newspaper showed on Friday. The survey showed support for Johnson's Conservatives at 44%, unchanged from a poll published on Nov. 21. Labour rose four points to 32%, the poll showed.

Data to be released this week :

New Zealand manufacturing sales, Japan current account, GDP, trade balance, Eco watchers current, Eco watchers outlook, Swiss unemployment rate, Germany exports, imports, trade balance, current account, EU Sentix index and Canada leading index, housing starts, building permits on Monday.

Australia NAB business conditions, NAB business confidence, home price index, China PPI, CPI, France non-farm payrolls, industrial output, Italy industrial output, UK GDP, industrial output, manufacturing output, construction output, trade balance, Germany ZEW economic sentiment, ZEW current conditions, EU ZEW economic sentiment and U.S. labour costs, productivity, redbook on Tuesday.

New Zealand retail sales, Australia consumer sentiment, Japan corp goods price, business survey index, machine tool order, Canada capital utilization and U.S. MBA mortgage application, core CPI, CPI, weekly earning, Federal budget, Fed interest rate decision on Wednesday.

New Zealand food price index, Japan machinery orders, UK RICS housing price balance, Germany CPI, HICP, Swiss producer import price, SNB interest rate decision, France CPI, CPI (EU norm), EU industrial production, ECB interest rate decision, ECB despite rate decision, U.S. initial jobless claims, PPI, core PPI and Canada housing price index on Thursday.

New Zealand manufacturing PMI, Japan Tankan big manufacturing index, Tankan big manufacturing outlook, Tankan big non-manufacturing index, Tankan big non-manufacturing DI, Tankan small manufacturing index, Tankan small manufacturing outlook, Tankan small non-manufacturing index, Tankan small non-manufacturing DI, industrial output, capital utilization, Italy industrial orders, industrial sales, trade balance and U.S. import prices, export prices, retail sales ex-auto, retail sales, business inventories on Friday.