Credit: Original article can be found here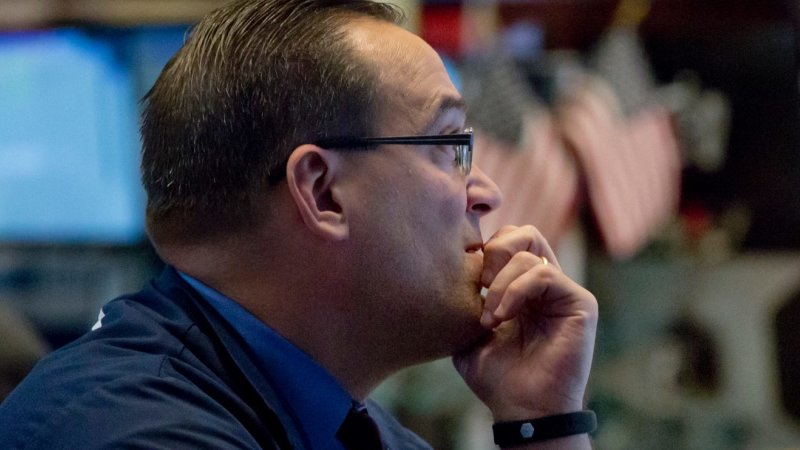 NAB: "The NAB survey employment index and SEEK job ads suggest that the demand for labour remains weak, such that we continue to expect slower trend growth in employment. Accordingly, NAB expects a moderate bounce of 17k in November after last month's surprise 19k fall. Alongside moderate employment growth, we expect unemployment to remain unchanged after ticking up to 5.3% last month. Note, our medium-term view remains for a gradual increase in unemployment."
TD Securities: "Following the first negative headline employment print in 3 years in Oct, we anticipate a mild reversal, +12k in Nov. The overall trends in partials don't point to a positive trend change yet and NAB's capacity utilisation index is heading back towards lows for the year. We expect the u/e rate & participation rate to remain unchanged from Oct levels at 5.3% & 66% respectively."
Capital Economics: "The 19,000 drop in employment in October marked the largest fall since 2016. Admittedly, the employment component of the NAB Business Survey is consistent with monthly job gains of just 20,000. But we suspect there will be a bounce-back in November after October's sharp fall and have pencilled in a 40,000 increase.
"The participation rate dropped in each of the last two months which prevented the unemployment rate from rising much further. We've pencilled in a renewed increase from 66.0% to 66.1%, which would result in a stable unemployment rate of 5.3%. Looking further ahead though, we still expect employment growth to slow and the unemployment rate to creep higher."
Today's agenda
Local: Labour force November; NZ third quarter GDP, Trade balance November
Capital Economics on NZ's economy: "We suspect that New Zealand's economy continued to muddle along with growth of 0.4% q/q in the third quarter, consistent with annual growth edging up to 2.2%. Growth should have been supported by a 2.5% q/q lift in agricultural production in the quarter with both milk production and livestock slaughtering rising in Q3."
Overseas data: UK retail sales November, Bank of England policy meeting; US Philly Fed index December, Leading index November, Existing home sales November
Market highlights
ASX futures down 18 points or 0.3% to 6840 at 5.50am AEDT
AUD +0.1% to 68.55 US cents
On Wall St near 1pm: Dow flat S&P 500 +0.1% Nasdaq +0.2%
In New York: BHP -1.1% Rio -0.3% Atlassian +0.5%
In Europe: Stoxx 50 -0.2% FTSE +0.2% CAC -0.2% DAX -0.5%
Spot gold -0.1% to $US1474.76 /oz near 1pm New York
Brent crude +0.2% to $US66.24 a barrel
US oil +0.2% to $US61.06 a barrel
Iron ore -0.9% to $US93.20 a tonne
Dalian iron ore -0.1% to 635.5 yuan
LME aluminium +0.7% to $US1777 a tonne
LME copper bid down 0.5% to $US6172 a tonne
2-year yield: US 1.64% Australia 0.78%
5-year yield: US 1.74% Australia 0.81%
10-year yield: US 1.93% Australia 1.20% Germany -0.25%
10-year US/Australia yield gap near 5am AEDT: 73 basis points
From today's Financial Review
Iron ore leads record $281b mining exports: Resource and energy export earnings are forecast to reach a record $281 billion this financial year, which could have repercussions for government surpluses.
NAB boss warns of banker exodus: NAB boss Ross McEwan says employees who rip off customers should fear him but warns overzealous regulators may scare employees away from the industry forever.
Chanticleer: The year's biggest turning point: Boards of public listed companies need to get their heads around a new approach to corporate governance driven by industry super funds.
ANZ Bank in $73.8m go-slow windfall: ANZ Bank pocketed almost $74 million in fees over the two years it took to transfer 202,000 superannuation members to a new low-cost MySuper option.
United States
Ed Yardeni on the outlook for 2020: "As an amateur numerologist who also happens to be an economist, I'm thinking that the number '2020' strongly implies zero chance of a recession, with real GDP growing around 2.0% while inflation remains just below 2.0%. That just happens to be our outlook for next year, though we would never say 'never' when it comes to predicting recessions. They are always possible."
Mr Yardeni said he doesn't seen a recession in 2020. "With the major central banks on course to increase the sizes of their balance sheets in 2020, a credit crunch seems very unlikely."
Among his expectations: Trump will be re-elected to a second term; the S&P 500 will reach his previous 3500 year-end 2020 target earlier than expected; the yield on the US 10-year note will hover between 1.5% and 2%; the US dollar's rally is nearing an end, though downside risk is small.
"As we started to observe in early October, stocks are cheap overseas compared to the US, and the outlook for the global economy is improving in 2020," Mr Yardeni also said. "However, the US still looks like the best environment for long-term investors seeking a diversity of major world-class industries with lots of market cap."
Europe
UK shares more exposed to the domestic economy eased further on Wednesday, hurt by renewed worries of a no-deal Brexit after Britain set a hard deadline of December 2020 to reach a new trade deal with the European Union.
The FTSE 250 inched 0.1% lower, retreating away from an all-time high hit on Monday after Prime Minister Boris Johnson stormed to a victory in a general election last week.
German business expectations improved for a third month in December, a sign manufacturers are starting to see a way out of a yearlong downturn that's left Europe's largest economy deeply scarred.
It's the first piece of encouraging news after a gauge of factory activity pointed to an unexpected worsening at the end of 2019, and the Bundesbank predicted growth will remain sluggish at least through 2020 as the impact of trade tensions, weaker global growth and political uncertainty only slowly wears off.
The Ifo Institute's gauge rose the most since mid-2018 to 93.8, exceeding most estimates in a Bloomberg survey. The measure of the current situation rose, as did the overall business climate indicator.
France's PSA and Italian-American Fiat Chrysler Automobiles (FCA) announced a binding deal to merge, including a target to cut costs by €3.7 billion a year without closing factories.
The co-founder and boss of online gambling firm Bet365, Denise Coates, received £323 million in 2018, confirming her as Britain's highest paid executive, the company's accounts showed.
Coates, Bet365's joint group CEO, saw her salary rise to £276.6 million in the 53 weeks to March 31 2019 from £220 million in the previous year.
A German parliamentary committee has agreed on a price for carbon dioxide emissions from transport and heating buildings of 25 euros per tonne to fight climate change, the prime minister of Mecklenburg-Vorpommern state, Manuela Schwesig, said. The price is scheduled to take effect in 2021.
Asia
Stocks in Hong Kong hit their highest level since late July on Wednesday amid expectation of a 'phase one' trade deal between Beijing and Washington, but pared gains as investors awaited further details.
At the close of trade, the Hang Seng index was up 0.2% to 27,884.21, off its earlier peak – the highest level since late July. The Hang Seng China Enterprises index was up 0.5%.
Pantheon Macroeconomics on the outlook for China: "A modest recovery should begin around the middle of 2020, but year-over-year numbers will remain depressed until the second half, and true full-year GDP growth will pick-up only to about 5-1⁄4% year-over-year, from 4.6% this year."
The Phase One deal with the US will help remove some uncertainty and release some of the effects of China stimulus so far, Patheon also said. "A comprehensive deal, however, seems like a dim prospect, with the low-hanging fruit already having been picked, while the Chinese seem likely to try to wait out Mr Trump."
Japan's economy may already be in mild recession and will rebound only modestly next year, forcing the central bank to maintain its huge stimulus despite the rising costs, former Bank of Japan executive Hideo Hayakawa said.
Given its dwindling ammunition, the BOJ is likely to hold off on expanding stimulus unless an external or market shock deals a more severe blow to the economy, said Hayakawa, who retains close contact with incumbent central bank policymakers.
Prolonged economic stagnation, however, will also prevent the central bank from normalising crisis-mode policies any time soon, he said.
"With inflation very distant from the BOJ's 2% target, the BOJ won't be able to dial back stimulus any time soon," Hayakawa said.
"The best it can probably do is to 'stealth' normalise," or to continue quietly tapering asset purchases, he told Reuters.
Currencies
How the RBA and WeWork drove real estate in 2019: The past 12 months have provided a masterclass in the importance of interest rates – and the availability of cash – in the life of real estate.
The pound tumbled 0.5% to $US1.3070, taking losses over the last two days to nearly 2% for its biggest losing streak since February 2018. It is now nearly 3.4% below the 18-month high above $US1.3516 struck after Johnson's landslide victory in last week's general election.
"This is a correction of the election euphoria, slowly but surely, as the realisation sets in that this whole Brexit drama is not over yet and just another deadline of a hard Brexit will be looming eventually at the end of the year," said Thu Lan Nguyen, FX strategist at Commerzbank.
She said Brexit had come back onto the agenda more quickly than she had expected.
Johnson's Withdrawal Bill is due to be debated in parliament, where he now has a majority, on Friday. Nguyen put an 80% probability on the chances of the plan to outlaw an extension to the negotiating period passing.
The Canadian dollar strengthened against its US counterpart overnight, adding to this week's gains after bets that the Bank of Canada would cut interest rates over the coming months were tempered by data showing a pick-up in underlying inflation.
Canada's annual inflation rate rose 2.2% as expected in November on the back of higher energy prices, while the average of the Bank of Canada's three measures of core inflation rose to 2.2% from 2.1%, data from Statistics Canada showed.
"It does make for a more challenging environment to follow some of the other central banks in easing," said Robert Both, a macro strategist at TD Securities.
Commodities
Commodities trading house Gunvor will deliver 45% more liquefied natural gas (LNG) this year than in 2018, remaining the largest independent LNG trader, it said.
It will supply a total of 16 million tonnes of LNG by the end of 2019, up from 11 million tonnes delivered last year.
Victorian power prices to spike 200 times as heat hits: Wholesale electricity prices are set to reach maximum levels later on Wednesday as scorching heat strains power supplies.
Australian sharemarket
Australian shares edged higher on Wednesday despite losses from the major banks after ASIC alleged NAB had broken the law more than 10,000 times and shareholders lodged a class action against Westpac.
The S&P/ASX 200 Index ended the session 4.1 points, or 0.1 per cent, higher at 6851.4 as modest gains from a number of index heavyweights offset losses from the financial sector.
Street Talk
SiteMinder eyes unicorn status before Christmas
Salmat set to farewell offshoring services unit MicroSourcing