Credit: Original article can be found here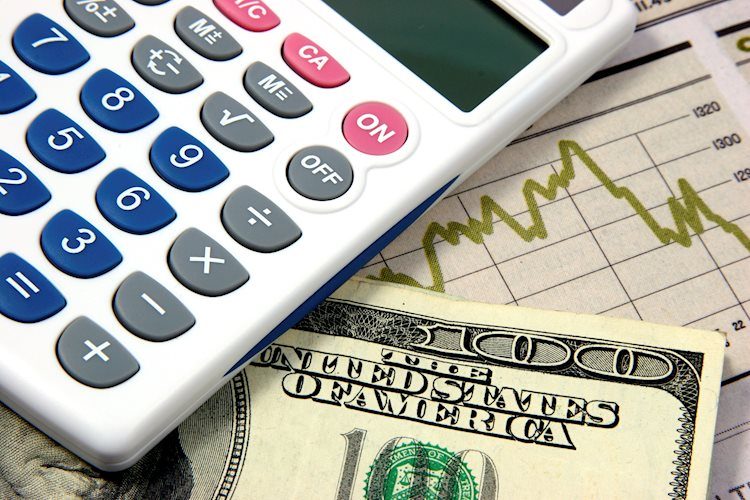 Market Review – 06/06/2020 02:13GMT
Dollar rebound on short covering after record-high U.S. NFP
The greenback snapped its recent losing streak and ended higher against its G4 peers, except the British pound after release of robust U.S. non-farm payrolls data.

Reuters reported nonfarm payrolls rose by 2.5 million jobs last month after a record plunge of 20.7 million in April. Economists polled by Reuters had forecast payrolls falling by 8 million jobs in May and the unemployment rate jumping to 19.8%.

Versus the Japanese yen, dollar found renewed buying at 109.05 at Asian open and gained 109.42 in European morning on active selling in jpy before retreating to 109.17 at New York open on profit-taking. However, the pair then rallied to +a 10-week high of 109.84 after release of robust U.S. non-farm payrolls data together with rise in U.S. Treasury yields and stocks before easing to 109.58.

Although the single currency found renewed buying at 1.1327 in Asian morning and rallied to a fresh 12-week high of 1.1383 at European open due to risk-on sentiment, the pair erased its gains and later fell to 1.1283 in New York morning on robust U.S. non-farm payrolls data before recovering to 1.1323 but later weakened to session lows of 1.1279 at the close.

The British pound rose in tandem with euro from 1.2584 in Asian morning to 1.2690 in European morning before retreating to 1.2619 on profit-taking. The pair then rallied to a 13-week high of 1.2730 in New York due to cross-buying in sterling, especially versus euro and then weakened to 1.2662 on profit-taking and traded at 1.2738 near the close.

Reuters reported the latest round of talks between Britain and the European Union made no significant progress this week, the EU's chief negotiator said on Friday, saying London and Brussels remained far apart on fisheries and other matters.

Data to be released this week :

Australia market holiday, Japan current account, trade balance, GDP, economic watchers current, economic watchers outlook, Germany industrial output, EU Sentix index, and Canada housing starts on Monday.

UK BRC retail sales, Australia NAB business conditions, NAB business confidence, ANZ job advertisements, Swiss unemployment rate, Japan Machine tool orders, Germany exports, imports, trade balance, France current account, trade balance, imports, exports, EU employment change, employment rate, GDP and U.S. redbook, JOLTS job openings, wholesale inventories, wholesale sales on Tuesday.

New Zealand manufacturing sales, Japan corporate goods price, machinery orders, Australia consumer sentiment, China PPI, CPI, France industrial output, Canada leading index and U.S. MBA mortgage applications, core CPI, CPI, real weekly earnings, Fed interest rate decision on Wednesday.

France non-farm payrolls, Italy industrial output and U.S. initial jobless claims, continued jobless claims, PPI, core PPI on Thursday.

New Zealand Westpac consumer survey, manufacturing PMI, food price index, Japan industrial output, capacity utilization, UK GDP, industrial output, manufacturing output, construction output, trade balance, France CPI, CPI EU norm, EU industrial production, U.S. import prices, export prices, University of Michigan sentiment and Canada capacity utilization on Friday.