Credit: Original article can be found here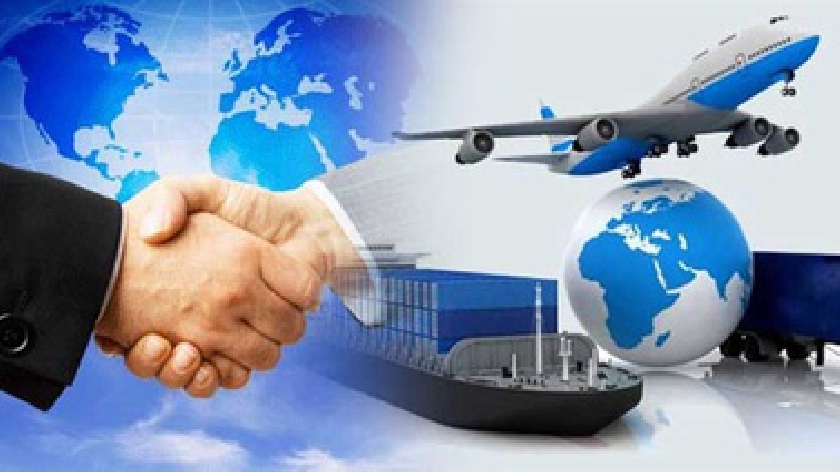 Ben Everitt, MP for Milton Keynes North, has written a comment piece encouraging local businesses to begin exporting outside of the country.
It reads:
The global pandemic and related economic impact is the most significant challenge our country has faced in three quarters of a century. We are entering a period of unprecedented economic disruption. Not just here, but all around the world. Supply chains are broken, order books are down.
We came together to protect our NHS and save lives. Now we must expand our reach to protect jobs, protect livelihoods and protect our economy. The successive fiscal packages announced by the Chancellor have been unprecedented in both their size and scope. But it's our businesses that drive our economy, that generate the value to employ staff, pay the tax that funds our public services. We must do everything we can to bounce back. And in MK, we can bounce back better, because MK can be a global player.
I back MK businesses. I know our reputation for high tech, high skilled jobs will put us in the global fast lane. We are one of the most productive parts of the UK and one of the most innovative. Over the last few months I've been singing Milton Keynes' praises on the global stage – from Zoom calls with US Ambassador, to a (socially distanced) face-to-face meeting with The Australian High Commissioner. With so many huge trade deals currently in negotiation, it's a really exciting time for Global Britain and I want MK businesses to benefit the most.
The deal with the US will be great for us – I've previously written about how we stand to gain by hundreds of millions in our region. And the deals we're working on with Australia, Japan and New Zealand are really exciting. These agreements will include chapters on digital trade to maximise opportunities for businesses to trade digitally – something MK businesses will be in pole position to take advantage of. The Japanese are particularly keen to work more closely with our digital sector, especially as we will soon be outside of the restrictions that membership of the EU put on digital and data services.
Like the US deal, the agreements with our cousins down under in New Zealand and Australia will also include dedicated SME chapters. This will help local small businesses to sell their goods and services to Australia and New Zealand for the first time.
Not only are they fantastic opportunities for new markets in themselves, but bilateral agreements with these countries are an important step to the UK joining the Comprehensive and Progressive Agreement for Trans-Pacific Partnership. With traditional markets like the EU slowing or even stagnating, this prize is huge. The CPTPP is already one of the world's largest free trade areas accounting for 13% of global GDP in 2018. Joining it will give our businesses access to some of the fastest growing global markets.
So this is my call to arms for MK businesses. There are exciting opportunities out there for us to seize. It's not just foreign diplomats I've been singing MK's praises to, I've been lobbying our own government ministers hard, too. There's plenty of support available for MK businesses to go global. The Department for International Trade stands ready to provide assistance with customs authorities to ensure smooth clearance of businesses' products, and to offer advice on intellectual property and other issues with business continuity.
MK businesses are now eligible to secure export insurance cover to markets including the EU, US, Japan, Australia, New Zealand, Canada, Iceland, Norway and Switzerland, following UK Export Finance expanding the scope of its Export Insurance Policy (EXIP). Exports from the UK to these markets totalled £512 billion last year, accounting for 73% of all international sales from the UK.
If you already export and want to get into new markets, get in touch, the DIT can offer help. If you have never exported, but are excited by the idea of selling goods and services internationally, get in touch. The government's network of trade, policy and business specialists across the UK and around the world provide support and advice, to ensure the country can continue trading during this difficult time.
The Department for International Trade has around 240 International Trade Advisers who are there to support our businesses in England. We want businesses to thrive. And I know that MK's high-tech, high-skilled economy is a huge advantage when it comes to making Milton Keynes a global player.