Credit: Original article can be found here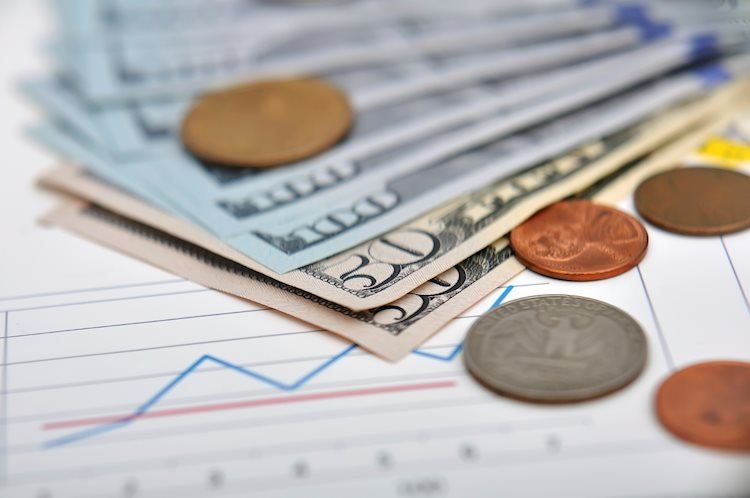 Market Review – 08/08/2020 03:25GMT
Dollar rises on short covering after U.S. jobs data beats forecast
The greenback regained traction on Friday and ended higher across the board on safe-haven usd buying due to escalation of U.S.-China tension together with upbeat U.S. jobs data.

Reuters reported U.S. President Donald Trump late Thursday issued an executive order banning any transactions with ByteDance, the Chinese company that owns the video-sharing app TikTok, starting in 45 days. The app may be used for disinformation campaigns that benefit the Chinese Communist Party and the United States "must take aggressive action against the owners of TikTok to protect our national security," Trump said in the order.

Reuters reported U.S. non-farm payrolls increased by 1.763 million jobs last month after a record 4.791 million in June, the Labor Department said on Friday. Economists polled by Reuters had forecast 1.6 million jobs were added in July. The unemployment rate fell to 10.2% from 11.1% in June, but it has been biased downward by people misclassifying themselves as being "employed but absent from work." At least 31.3 million people were receiving unemployment checks in mid-July.

Versus the Japanese yen, although dollar moved sideways in Asia, price found renewed buying at 105.49 at European open and later rose to session highs at 106.05 in New York morning after release of upbeat U.S. jobs data before retreating to 105.79 on profit-taking.

The single currency met renewed selling at 1.1883 in Australia and fell to 1.1820 in Asia on safe-haven usd buying due to escalation in U.S.-China tensions before recovering to 1.1850 in European morning but only to drop to session lows of 1.1756 in New York morning on upbeat U.S. jobs data before rebounding to 1.1796 and traded at 1.1786 near the close.

The British pound also fell from 1.3164 (Reuters) in Australia to 1.3098 in Asia on usd's strength before recovering to 1.3132 at European open. However, cable later tumbled to session lows of 1.3010 on usd's strength after upbeat U.S. jobs data and later recovered to 1.3061 on short-covering.

In other news, Reuters reported Britain's top minister overseeing Brexit talks said on Friday that progress had been made with the European Union so he believed the two sides would clinch a free trade agreement.

Data to be released this week :

New Zealand ANZ business outlook, ANZ own activity, China PPI, CPI, Swiss unemployment rate, EU Sentix index, Canada leading index and U.S. JOLTS job openings on Monday.

New Zealand retail sales, Japan economy watchers outlook, economy watchers current, machine tool orders, current account, Australia NAB business condition, NAB business confidence, UK BRC retail sales, claimant count, ILO unemployment rate, employment change, average weekly earnings, Germany ZEW economic sentiment, ZEW current conditions, EU ZEW survey expectation, Canada housing starts and U.S. PPI, core PPI, redbook on Tuesday.

Australia consumer sentiment, New Zealand RBNZ interest rate decision, UK GDP, industrial output, manufacturing output, construction output, goods trade balance, GDP, NIESR GDP estimate, Italy consumer prices, CPI (EU norm), EU industrial production and U.S. MBA mortgage applications, core CPI, CPI, real weekly earnings, Federal budget on Wednesday.

New Zealand food price index, UK RICS housing survey, Japan corporate goods price, Australia employment, unemployment, France ILO unemployment, Germany CPI, HICP and U.S. import prices, export prices, initial jobless claims, continued jobless claims on Thursday.

New Zealand manufacturing PMI, China house prices, industrial output, retail sales, Japan tertiary industry activity, Swiss import prices, France CPI (EU norm), CPI, EU employment, trade balance, GDP, U.S. labour costs, productivity, retail sales, retail sales ex-autos, industrial production, capacity utilization, manufacturing output, business inventories, University of Michigan sentiment and Canada manufacturing sales on Friday.